FRED & DEB'S REPRODUCTION KT PARTS
---
2016
last updated 4/7/15
Robert Cochrane has taken over the service offered by Fred, but Fred is in daily email contact with Robert due to his extensive knowledge on all things KT. Robert can be contacted at robertc72@xtra.co.nz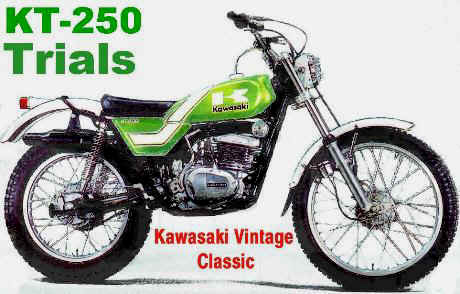 ---
HOME FULL TIME NOW. Regards,Fred
---
(((CLICK HERE))) TO EMAIL Robert
All prices are shown in US DOLLARS & postage is NOT included.I can take payment in any currency,by either Paypal(you can use your credit card to make a Paypal payment)or check,so long as the amount = the $US price. Ask me for the price in your currency,or use one of the online currency converters such as XE currency converter. New Zealand residents only,add 15% GST.

---

all items are + actual shipping charge.


fender brackets,These are replacements for the originals,with small alterations to improve durability.Made from 304 stainless,electropolished to give a finish like the original chrome steel.US $53 pair,+ postage

---

An addition to the product list is the collets that hold the exhaust header in the flange, part no 18070-012 'Insert, exhaust pipe holder' as the parts book describes them. These often seem to missing from dismantled bikes, so have had the tooling made to produce them. They are US $ $22.50 a pair.

---

laser cut alloy cylinder spacers,complete with 2 x special base gaskets, US $34.95 plus postage.(allows use later KX con-rod kit).

---

Engine oil seal kit. US $42.75 plus postage.All seals available individually,ask for price.

---

(lime green)KT paint sample cards;I can't post paint,so thought the color cards might help people whose bikes had been painted other colors,and had no starting point to get paint mixed at their local shops. These cards should be sufficient to take along to the paint shop for the purpose. $2.50

---

FLOAT VALVE KIT US $22 + postage

---

CLUTCH CABLE US $38.75 + postage

---

FRONT BRAKE CABLE US $38.75 + postage.

---

FRONT MUD GUARD/FENDER US $66 + postage REAR MUD GUARD/FENDER US $86+POSTAGE.

---

KT FORK SPRING KIT They are US $65 set + postage.(4 springs) They are approx 10mm longer than standard overall,and the bottom (long) spring is made from wire one grade heavier than the originals,giving greater resistance to bottoming out.

---

all out as of now

---

US $128 PAIR, individually available $64 also.fiberglass replica side covers suitable for the KT250A or A2. finished in grey primer. They use alloy mounting pegs,which screw into captive nuts on the cover.

---

FUEL CAP RUBBER US $4.50

---

SPARK ARRESTOR/MUFFLER RUBBER The muffler-spark arrestor connector (internally stepped 22/25 mm) is US $13.30

---

KT REPRODUCTION BARS US $65.50

---

AIR BOX CONNECTOR 100 IN STOCK NOW.. $35 US



---

Decals KT250A set:consists of 2X 'Kawasaki',and 2x'K'for gas tank,2x plain white sidecover stripes and 2x250 trial' US $42(avail.individually if needed)


---



Decals KT250A2 set :consists of pair multicoloured gas tank pin stripes,2x.'Kawasaki'with white border,2x'K'.pair sidecover stripes to match tank stripes,and2x'KT250'US $89.75.All items avail.separately.


---

KT gasketsCylinder base gasket (part no.11009-038)US $8.Exhaust gasket (18050-009)US $8. carb float bowl gaskets are US $4+SHIPPING.US $14.50 FOR CLUTCH COVER GASKET.US$9.50 FOR GENERATOR COVER GASKET.Inlet manifold $4.50 NZ


---

KT springsUS $12- 1 PAIR FOOTPEG SPRINGS ,CHAIN TENSIONER AND BRAKE PEDAL RETURN SPRING US $7.50 EA, SIDESTAND SPRING US $11.


---



piston kits usually available,either Wiseco or Honda items,email for prices (varies depending on what it costs to buy them in).

used parts ,mainly mechanical and non-cosmetic items.Plenty of gearbox parts ,kickstart shafts,a few engine covers,cylinders heads etc,ask me about whatever you need.